Those of us who listen to the kind of music I post around these parts (whenever I can!) should all be familiar with the story of the J Dilla Changed My Life shirt. This meaningful message meant a lot not only to the man himself, but to those his music impacted as well. I've written in the past about how this has been warped by others in an attempt to benefit them, but this message's intention was certainly genuine when it was originally expressed and understood by those who shared these feelings. I have been a huge fan of Dilla for many years now, but I unfortunately cannot include myself among those who have been directly impacted by his music and life. J Dilla literally changed lives with his music and it would be unfair to include myself among those who have. I had only started listening to his music after his unfortunate death back in 2006 and even after listening to his music for at least hundreds of hours by now I still cannot say he has changed my life in a literal sense. I feel like this distinction is important, as there has been one single artist who has had this effect on me and my life.

Madlib has literally changed my life. I cannot remember exactly how or when I first heard of Madlib (intentionally anyway, I had been a huge fan of the Tony Hawk video games growing up where Lootpack & Quasimoto were featured on the soundtrack), but I believe that this was around the time that I had started listening to MF DOOM. I originally found out about DOOM through his feature on Gorillaz's Demon Days (modern classic) and I had eventually moved on to Operation Doomsday, MM Food, Danger Doom and most importantly, Madvillainy. All of the albums I have mentioned are fantastic, but Madvillainy had an effect on me that I cannot really describe. There are no hooks, the sample variety is all over the place, the songs are almost all about 2 minutes, the raps are pretty abstract (especially at the time I was first listening), and then the song Eye. Basically this whole album blew my mind. I had to find out more about who was responsible for this thing. DOOM was of course responsible for half of this record, but in my mind back then (and still to this day) the mastermind of Madvillainy was Madlib.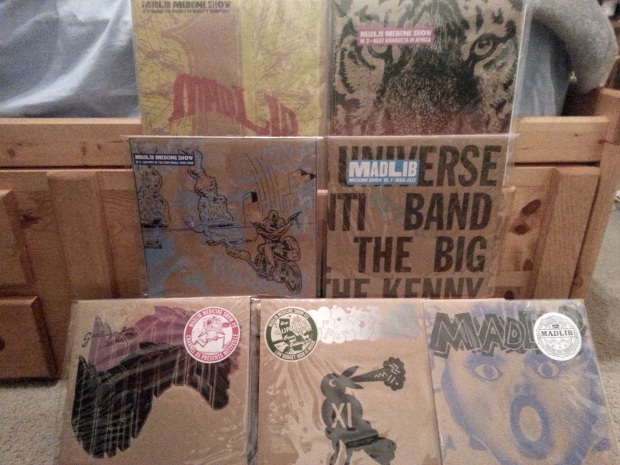 The next albums I would absorb were The Unseen, Shades of Blue, and Soundpieces (in that order). At the time I was getting into all of this, these albums were what I'd argue are quintessential Madlib, with the Unseen to this day among my top three records (tied with Liquid Swords and Paul's Boutique). Eventually I'd get into everything else, including Jaylib, the Beat Konducta volumes, Further Adventures, Liberation, and all that excellent Dudley Perkins & YNQ/etc stuff. The many mixes, particularly his appearance on Chocolate City Radio, were also influential to my listening habits around this time. During college I was really digging the Strong Arm Steady album he produced (arguably one of his best produced records in my opinion) and the excellent/ambitious Madlib Medicine Show series of records and mixes. As you can see above I did not miss a single Hit+Run release during this time. Nowadays I'm digging everything I've heard so far from Rock Konducta, the Blu/MED project, and the highly anticipated "Madgibbs" record which so far has had some of the best Madlib production since In Search of Stoney Jackson I think.
If you've made it this far (sorry, this is getting a bit longer than I thought it would be), you may be wondering how all of this adds up to Madlib "changing" my life or even having some kind of impact on it. First as you can clearly see from everything I've talked about so far, he's been the #1 influence on my music habits for almost a decade now. Not only listening to his music or those he's collaborated with, but also hounding all those tracks played during mixes and sample material. Madlib's work has definitely broadened my horizons greatly when it comes to music. Thanks to him one of my favorite things in my collection is some $5 record I bought while in my Brazil state of mind after listening to MMS2 for instance.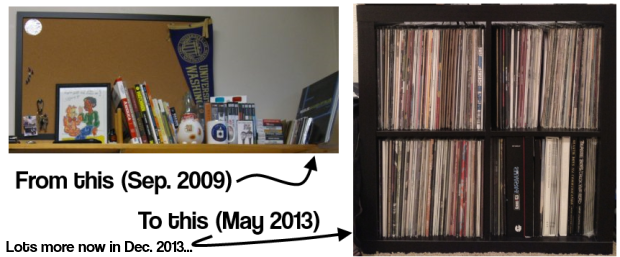 This brings up another interest (addiction) Madlib has gotten me into. Ever since hearing Crate Diggin' I had wanted to grab lots of records. My very first record on wax was Madlib's Shades of Blue as I've written about in the past. As I went to college, my collection slowly started expanding and after getting paid quite well at a previous job it's now spiked into the hundreds. For better (yay records) or worse (ouch, my wallet!) collecting records is now a big part of my life, so much so that it inspired me to start this very website! I've invested hundreds of hours on waxramble with no target audience in mind really, it's just been a great way to deal with boredom and it is kind of nice to have a spot to express whatever I want to go on about. In the last six months or so the site has even become a great way of finding out about new artists, as I have received many e-mails and promos sent my way from artists. It has also helped me develop my writing skills and may have helped me with my previous job which involved large amounts of writing every day.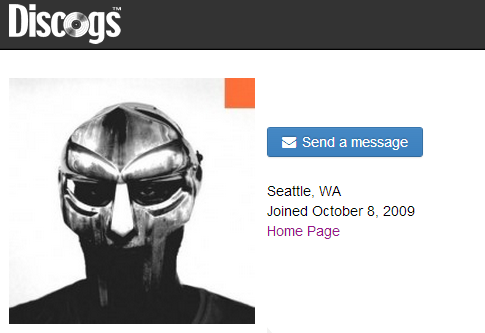 On that note, I'd like to share what made me decide to write all of this. After completing a year contract at a pretty big gaming company I was having a hard time finding work in this poor economy. I actually started this site while unemployed almost two years ago after college as a means of developing my writing and to just deal with the depression that comes along with not working/being broke. Someone out there may have noticed I've been quite active over here in recent months and it is entirely because of the similar circumstances that lead to me creating waxramble. I've been close to getting some good opportunities but just not close enough to securing a solid job. This was all until the last couple of weeks. I interviewed for a community support position over at Discogs (a site I love and have been using for years now) and was offered a job a few days ago. In the next few weeks I'll be leaving the Tacoma, WA area and heading on down to Beaverton, OR which is about 3 hours away. I've lived in Washington my whole life so this is quite a change for me. This change I'd argue has at least been partially a result of Madlib's domino effect. He's what got me seriously interested in music, his own work and the music he shares sparked my interest in record collecting (signed up for Discogs then), I started my website after collecting for years, and now I'm getting an amazing/life changing opportunity with a sweet job at Discogs. Madlib changed my life.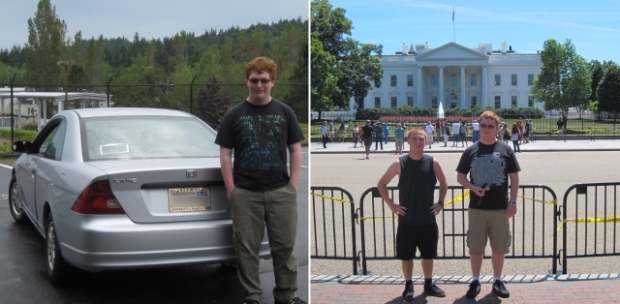 This is probably the only time you will ever see me post a picture of myself here (yes I'm a chubby/ginger dude), but I'm doing so just to show a few of the instances where I was rocking Madlib shirts during somewhat noteworthy points in my life (hard to see, shirts here and here). To the left I'm standing next to my first car which I got as a graduation gift after college and to the right I'm in front of the White House which was the first time I had been on an airplane and to the East coast. Believe it or not, but about two minutes after that picture was taken there was a huge 5.8 magnitude earthquake that made the news (see my footage here!).
These are just some of the ways that Madlib has changed my life as of December 2013. Hopefully Madlib will keep releasing the good stuff and continuing to influence me and many others. I've met lots of great people over the years because of a shared interest in his music and I imagine this will only continue to occur. I had hoped to get a mix together of some of my favorite Madlib stuff but decided not to because A) my mixing skills are awful/won't do his music justice and B) there's enough favorite Madlib stuff to last like 10 hours. I guess all I can do is thank you for reading all of this if you made it to this point! Well I suppose I will include a treat below, kind of awesome to see what the Lootpack guys were doing before making it big on Stones Throw.
ps: Sorry for any spelling/grammar errors, finished writing this at 6am.