Went over to Westport, WA earlier today, nothing to do this Sunday so we figured we'd check out the Pacific Ocean. Believe it or not, we saw a few whales about 100-200 yards away from the beach (evidence!). At first we thought one might be hurt, but 10 mins later we saw a seal swimming away so we think they were maybe coming in for the kill. It was like watching something on National Geographic for about 15-20 mins, was totally worth the short trip over! As you can see below it was a nice sunny/cool day.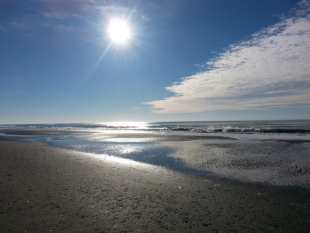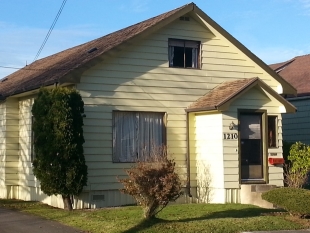 On our way back we were passing through Aberdeen which of course was home to Kurt Cobain. Recently there has been news that Cobain's childhood home was for sale, we thought it might be a good idea to take a look at it now just in case someone decided to tear it down sometime in the future.
While driving through Aberdeen and Kurt Cobain's old neighborhood, it becomes clear that this is not like the rich/fancy city of Seattle up north. Almost any time you hear about not just Kurt Cobain or Nirvana, but really any Washington State musician or celebrity, Seattle is often brought up exclusively which has always irked me a bit. There are many unique aspects/experiences one can have growing up or living outside of Seattle and the blanket term of "Seattle" has never felt very accurate when used to describe just about everything from this state. A few cool examples of artists talking about their experiences outside of Seattle that come to mind include Modest Mouse and James Pants.