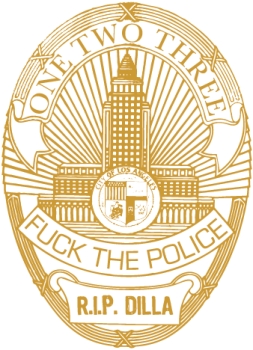 [soundcloud url="http://api.soundcloud.com/tracks/46217130″ params="auto_play=false&show_artwork=false&color=848484″ width="100%" height='85' iframe="true" /]
Cool little rework of Jay Dee's Fuck the Police (a favorite of mine as I've said before!) from J Rocc. As you can tell it's not a finished product, appears to be more of J Rocc just toying around with the original's sample material which is Rene Costy's Scrabble. J Rocc explains the rework here, "Here's a snippet of a little something that I was working on. Played this out a few times and it's crackin!!… Full version might never see the light of day so if you see me playing out then make a request". Would personally love to hear a full version. I also realize this is the third Dilla post in a row, sorry about that… Have ran into too many random/good Dilla things over the last week or so that I wanted to post, will find some other stuff to post about after this one (I promise)!
Figure it's also worth noting The Beat Junkies are celebrating their 20th anniversary this month. Congrats to J Rocc and crew with that, lots of fantastic work from the group over all these years.